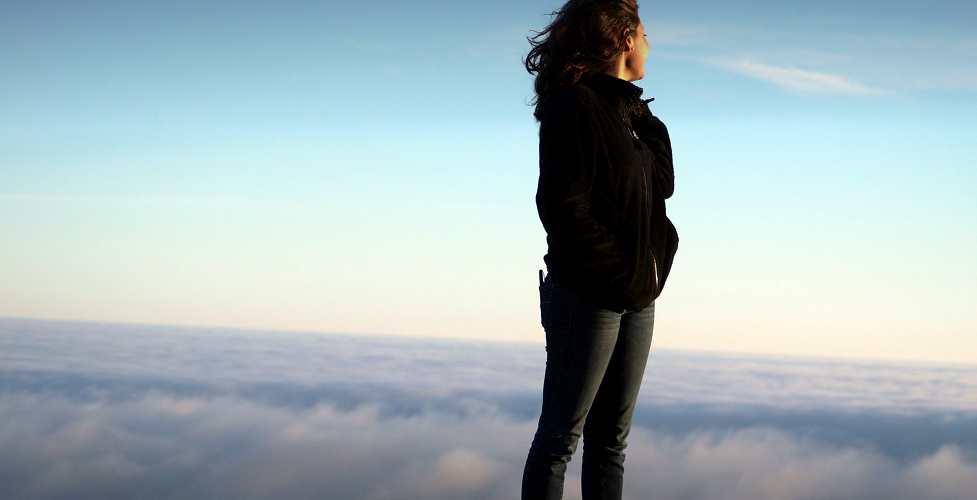 HR Cloud 9 is being in a state of perfect contentment with your HR ecosystem. Getting to HR Cloud 9 isn't a trivial matter, and it isn't about choosing one vendor to handle everything. The choices you make when building out your HR ecosystem will either form your utopia or nightmare. To get to HR Cloud 9, consider how your ecosystem will fair in the following areas. If you do, you'll be well on your way to Cloud 9.
You want intimate customer service experience that is highly accessible and feels like an extension of your staff. Vendors that strive for an intimate customer service relationship take customer service to a different level. Service personnel staff have relevant up-to-the-minute information such as sales orders, setup documents, and all service history. Each and every service staff member has the requisite and relevant industry and product expertise to be knowledgeable and helpful to customers. Customer service people who are empathetic and highly value the voice of the customer. They are reliable, interchangeable, efficient, and effective in resolving customer service issues and exceeding customer expectations. This is more than just responding quickly. Each customer exchange is a seamless, predictable experience, and a customer is never asked to retrace or rehash a service issue. And for those issues that require more than a few days to achieve resolution, service staff clearly communicate timelines and resolution expectations to mitigate misunderstandings upfront.
You want software designed the way HR people think and works the way it's expected to. Great HR software is built with the end user in mind. The HR user experience should mirror the way HR people think and work. The manager experience should complement the managers' work and work day. The employee experience should be designed for casual use and promote communication and feedback to encourage engagement and recognition behaviors, which lead to happy workers. Don't settle for clunky and hard to use. There are way better options today. This applies to HCM and more. Today, the Girl Scout's Digital Cookie™ app[i] is used by Girl Scouts to "gain new business and social skills in an entertaining and engaging way." Your HR Cloud 9 needs this too.
You need speed and accessibility because lack of speed and accessibility kills productivity. Review service level agreements for reasonable up-time guarantees and response time measures for all major application functions. If you require access at remote locations or via mobile devices, verify that your solution supports those forms of access. Most cloud vendors use a shared infrastructure of web servers, applications servers, and database servers that are accessible via the public internet. Many cloud vendors do not offer exclusive use to a single organization, so performance can be impacted by what other users are doing at any given time. Don't get bogged down by poor performance; it's a real drag and a time suck.
You need to be sure that the vendor's solution "box" of capability is big enough for your needs. A single code base is another key tenant of modern HCM systems. A lot of Cloud providers have application policies to customize look and feel and even some parts of the customer experience. So, that doesn't necessarily mean that every customer is stuck with the exact same user experience. But it does mean that code customization for the unique need of a single customer is not supported. Keep in mind that mature solutions tend to have a bigger "box" of capability that allows more organizations to be easily supported by the product. Choose solutions that meet your needs today and for the near future.
You need an evolved reporting capability that shields end-users from complexity. Modern HR Cloud software solutions are built on large data repositories with comingled customer data because this is most efficient and affordable for them. This multi-tenant design requires programming to separate customers logically and adds complexity to data reporting. Techniques like de-normalized database views and metadata layers facilitating intuitive data relationship, grouping, and summaries go a long way toward enhancing the productivity of a reporting user. Ultimately, the best approach eliminates all reporting complexity by abstracting the data relationships from the end-user altogether. This yields point and click report definitions, grouping, and summaries in the most user friendly format available and ultimately makes the reporting function available to a greater cross section of your organization.
You need good support for system integration, data imports, and data exports. Supporting the data needs of the various executive that an HR department services means getting data in and out of the system in a secure and efficient manner is an essential requirement. Employee loads, time imports, carrier feeds, G/L files, and published web service integration points are just a few examples. Don't get painted in a corner with cloud solution that doesn't meet your integration requirements.
Achieving the perfect ecosystem for your HR function could mean multiple vendors.[ii] Look for each of those vendors to provide an intimate customer service experience, fast and reliable access, flexible software capabilities that meet your current and future needs, a user experience that mirrors the way people work, and reporting and data extraction that don't require a programmer to use.
Choose your partners wisely and be on HR Cloud 9.
This blog was written by Richard Cangemi, Chief Executive Guru at PeopleGuru™. This post may not be copied or published without permission.
[i] Girl Scouts. Digital Cookie 2.0. GirlScouts.org. Retrieved from https://www.girlscouts.org/en/cookies/all-about-cookies/digital-cookie.html (accessed 18 August 2016).
[ii] Fosway Group Limited and Decebo®. (July 2015). Integrating the HR Landscape on the Cloud. Retrieved from http://www.cedma-europe.org/newsletter_articles/misc/Integrating_the_HR_Landscape_on_the_Cloud_(Jul_2015).pdf